Editing Services
Helping to Connect Writers with their Readers
Go to Business
Business
Business Plans, Training Manuals, General Business Writing
Go to Academic
Academic
Papers, Thesis, Curriculum, Non-fiction Specializing in Education and Christian Theology
Go to Fiction
Fiction
Specializing in Middle Grade Novels and Young Adult Fiction
About
Bringing clarity to your ideas!
You might need an editor to bring fresh, trained eyes to your document, ensuring your ideas or story flows smoothly (structural editing), the language conveys what you want it to (stylistic editing), and/or proper grammar, spelling, and punctuation are used (copy editing). I am the editor you need!
I hold a Bachelor of Education from the University of Saskatchewan, a Master in Pastoral Studies from the Vancouver School of Theology, and an Editing Certificate from Simon Fraser University. Email [email protected] for an editing assessment of your document.
Janice Love
Enhancing your projects!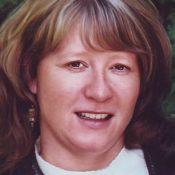 Portfolio
Type: Middle-Grade Fiction Summary: Lost in a crippled ship in Perfection Continuum space, Tom, Pip, and their friends face their greatest challenges yet. Will they be able to rescue their kidnapped sisters? Will they be able to help avert a galactic threat that could destroy Earth? Editors Note:  The space adventures of Pip and Tom bring them Read more about The Wormhole Trilogy, Book 3: Into the Jaws of Perfection[…]
The Christian year has its origins in the festivals held in the early centuries of the church's life. These gradually grew into the annual marking of time that Protestant and Roman Catholic churches share today. Salt of the Earth: A Christian Seasons Calendar tells the story of the Christian year through scripture, liturgical colour, and artwork. The Read more about Christian Seasons Calendar Editor[…]
Previous
Next