Editing Services
Helping to Connect Writers with their Readers
Go to Children's Fiction
Children's Fiction
I've had a passion for all types of children's literature for over thirty years. I have experience editing novels for middle graders and young adults.
Go to Academic Writing
Academic Writing
I edit all types of academic writing, with specialties in education and Christian theology.
Go to Transcription
Transcription
I will convert your spoken ideas into the written word. This can include editorial polishing.
About
I bring a diverse skill set to serve your writing needs.
Bringing clarity to your ideas!
I am located in the beautiful Okanagan Valley in the Canadian province of British Columbia.

I hold a Bachelor of Education degree and a Masters in Pastoral Studies. I am currently enrolled in Simon Fraser University's Editing Certificate Program.
Janice Love
Enhancing your projects!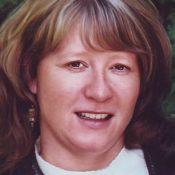 Janice Love
Editor and Transcriber
Lorem ipsum dolor sit amet, consectetur adipiscing elit. Nunc dapibus, eros at accumsan auctor, felis eros condimentum quam, non porttitor est urna vel neque