Services
We make your writing better!
Go to Children's Fiction
Children's Fiction
For over 30 years we've had a passion for all types of children's literature. We even write our own so we know how important your stories are to you!
Go to Academic Writing
Academic Writing
With a 17 combined years of academic education , we understand thesis, dissertations and book writing. We cover all academic writing, with a specialty in education, information technology, and Christian theology.
Go to Transcription
Transcription
We convert you spoken ideas into the written word. This includes polishing them with standard grammar and editorial polishing.
Web Copy Writing
Getting visitors is important and converting them into clients even more so. We write dynamic and succinct copy which moves customers towards action.
About
Janice and James bring diverse skill set to serve your writing needs.
Bringing clarity to your ideas!
We are located in the beautiful Okanagan Valley in the Canadian province of British Columbia.

Janice holds a Bachelor of Education degree and a Masters in Pastoral Studies. She is co-creator of and on the editorial team for Salt of the Earth: A Christian Seasons Calendar. I am currently enrolled in Simon Fraser University's Editing Certificate Program.

James has over 30 years of experience in Information Technology. He has published two works of fiction for Middle Grade readers. He has a Bachelor of Commerce and a Masters of Divinity.
Our Team
We bring diverse writing skills to serve your projects!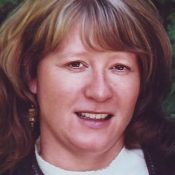 Janice Love
Editor and Transcriber
Lorem ipsum dolor sit amet, consectetur adipiscing elit. Nunc dapibus, eros at accumsan auctor, felis eros condimentum quam, non porttitor est urna vel neque
James Love
Technical and Copy Writer
Lorem ipsum dolor sit amet, consectetur adipiscing elit. Nunc dapibus, eros at accumsan auctor, felis eros condimentum quam, non porttitor est urna vel neque